SEOUL, South Korea — Hyundai Motor Company has revealed what it boasts as "the streamlined and timeless design" of the IONIQ 6, the second model in its IONIQ all-electric-vehicle lineup brand.
IONIQ 6, which Hyundai describes as an "Electrified Streamliner," is aerodynamically sculpted and makes innovative use of sustainable materials to reflect today's EV customers' values, according to a news release.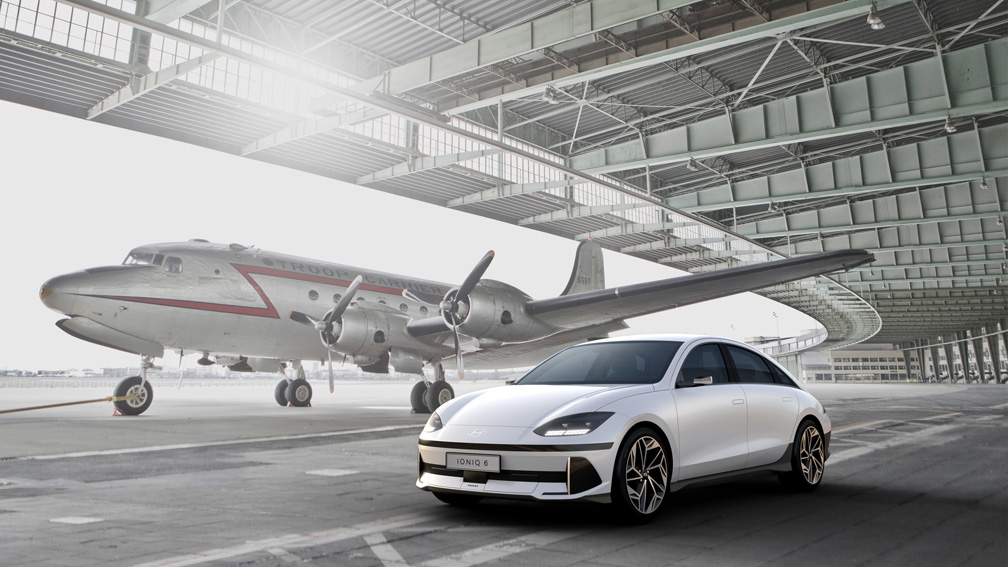 "Inspired by Hyundai's Prophecy EV Concept, IONIQ 6 is characterized by clean, simple lines and a pure aerodynamic form that Hyundai designers describe as Emotional Efficiency," according to the news release.
"IONIQ 6's electrified streamliner typology and mindful cocoon-like interior embody a silhouette for the new era of electric mobility, while the overall design theme of Ethical Uniqueness reflects Hyundai's customer-centric commitment to energy efficiency and environmental responsibility."
SangYup Lee, executive vice president and head of Hyundai Design Center, said the IONIQ 6 "connects an emotional convergence of functionality with aesthetics. The distinctive streamlined design is the result of close cooperation between engineers and designers, with obsessive attention to detail and customer-centric values at the core. We have created the IONIQ 6 as a mindful cocoon that offers personalized place for all."
The IONIQ 6 world premiere will take place in July, when Hyundai will reveal the full specifications, including the electrified streamliner's features and advanced technologies.